Sensible Cooling
Custom HVAC Services
Sales, Service and Installation
Preventative Maintenance
Emergency Service
Ductless Mini Splits/ VRV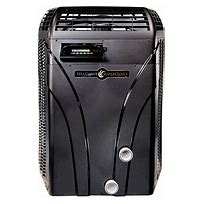 Sensible Pool Heating
Sales, Service, & Installation
Warranty Repairs
Automation Systems
Preventative Maintenance
Other Services
Sensible Cooling is happy to provide our clients with custom HVAC solutions such as:
ACCA Manual J & D Calculations
MeasureQuick Reporting
Duct System Map & Evaluation
Flir Thermal Imaging
Airflow testing & measurement



The Best in Technology
Using technology as our friend we are able to address complex comfort issues such as: outdoor air infiltration, zonal pressure imbalances, duct leakage, uncomfortable rooms, undersized duct systems, ineffective insulation, and areas of high heat gain.
These all add up to our HVAC systems running longer which reduces equipment lifespan and costs more to cool. Our goal in employing these resources, is to save energy and as a result our customer's money.
"Dan was amazing and took care of everything. Very reputable and reliable company. I called in and within an hour. Dan was at my home and fixed our AC. Highly recommend this company."
"Dan and Barrington, I thankyou for your excellant service!! 5 stars!!"
"Incredible!!! Came out within a couple of hours of calling them. Dan was absolutely amazing! Polite, honest, clean and very knowledgeable."
"Great service as always. Barrington was courteous and thorough with completing my regular maintenance service. I highly recommend this company for all your AC needs."
"Barrington did our regular preventive maintenance for our AC units.  He was thorough in all his work including changing  our filters in the house and checking the thermostats.  He also cleaned the vents containing the filters."
"Service was excellent. Dan came in a timely manner as the dispatcher mentioned on a Sunday to get our unit running again. The repair was done as promised and very professionally. We were up and running very quickly."
Dan, the technician, showed up on time and was able to troubleshoot our heater in no time. We decided to replace it and took advantage of their interest free financing program. The new heater was installed the next day, in time for our guests to enjoy.
"Dan is the man! I called and Dan was at our house within the hour. He was very courteous and answered all of my questions. Very happy I found you guys! Thank you!"
Dan Vaughan showed up at my house ready for action and professionally, quickly, diagnosed the problem, even cleaned my pool filter to see where the issue may have been, and for a very reasonable service price and a few parts, got out pump up and running without drama.
"Barrington was fantastic and so helpful to us-he would so informative and just incredible! Excellent service would always recommend him!"
"Ali worked very good at my property a very efficient worker and always on time for the job, out of all the techs I can always count on him to keep updated on what's going on at my property."
"Great Service!
I had Dan take care of my 6 month maintenance on my AC unit he was very knowledgeable and extremely professional."
"From the initial greeting and introduction, Dan was professional, polite, and knowledgeable. He conducted a very thorough review, and provided great details and options. Please request Dan for your service call, he is worth it!"
"Dan diagnosed, explained our options, had the motor we needed on his truck, and fixed our AC problem quickly."
"Thank you Dan, for fixing my pool heater
Really appreciate the prompt response and for the Great service"